17.-28.01.2021 on vacation, SPA & SAUN open!
SPA office in Pärnu from 64 €
Your employer recommends that you work from home. On the one hand it's nice, but on the other hand it can get quite tedious. We are offering you a solution that is 100% enjoyable – why notmove from your home office to our lovely spa office?Forget about cooking, dirty dishes, vacuuming and having to fix that printer yet again, and enjoy working from our spa office at a totally new level! We have created an ideal and safe environment for you, where you can spend the entire day in the robe and slippers, if you prefer so. What could be more pleasant than, after a day of thinking and online meetings, totally relaxing your mind and having a great time in the saunas and pools?
Spa office in Pärnu
Valid from Sunday to Thursday 
Sun-Thu 10.01.-21.01.2021
Sun-Thu 31.01.-18.02.2021
Sun-Thu 28.02.-31.03.2021
Package price (Sunday-Thursday):
79 €/night for two in a standard room
89 €/night for two in a Superiorroom
109 €/night for two in a Deluxe room
134 €/night for two in a Junior Suite
169 €/night for two in a Suite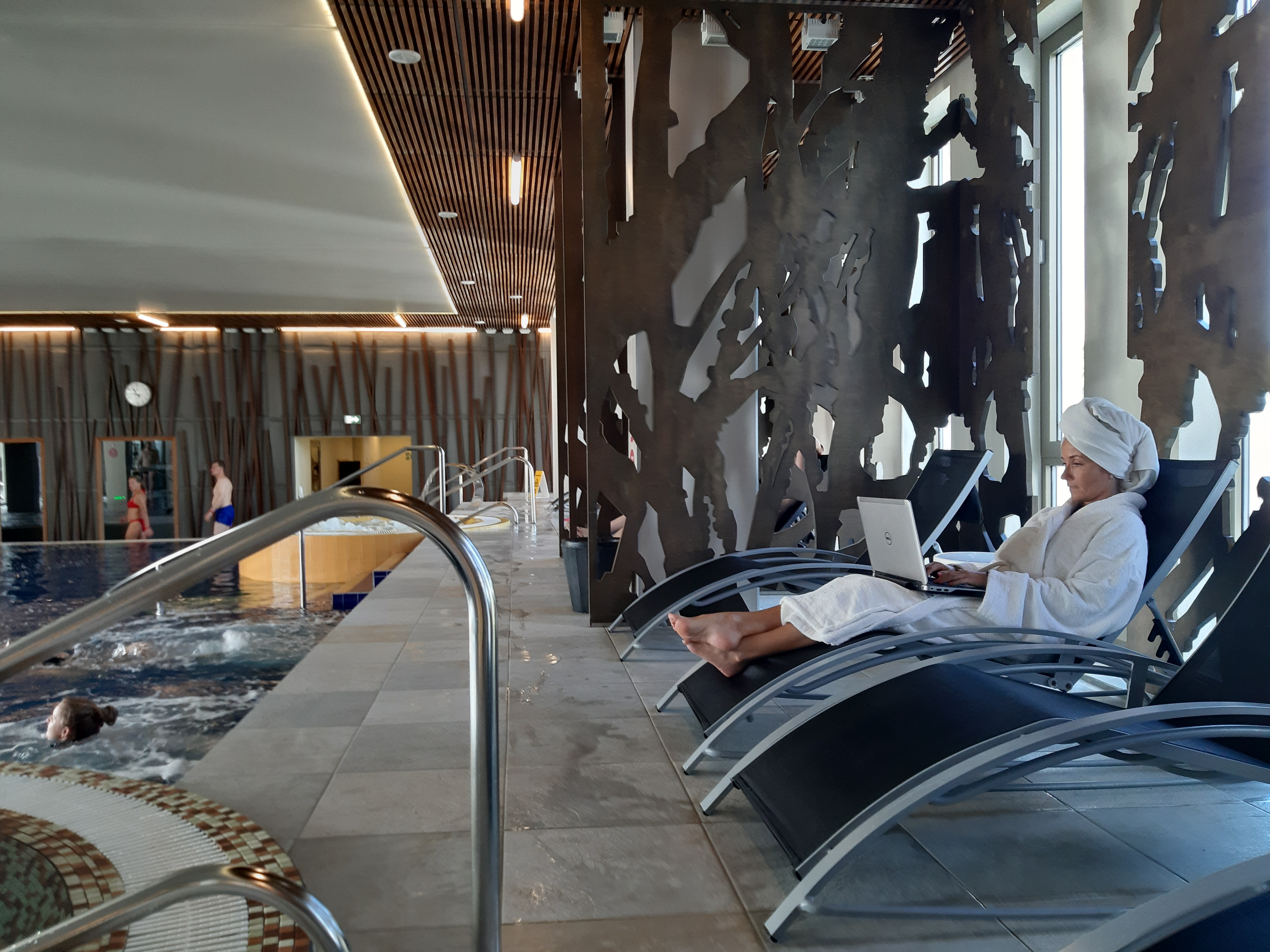 Price for one person in a room (Sunday-Thursday):
64 €/nightin a standard room
74 €/nightin a Superiorroom
94 €/nightin a Deluxe room
119 €/nightin a Junior Suite
149 €/nightin a Suite
The price includes:
 One night's accommodation in the chosen room in the ESTONIA Resort Hotel & Spa****
Use of the spa office in the ESTONIA Resort Hotel & Spa**** conference centre from 9 a.m. to 7 p.m. The coworking spa office has three desks (placed in the room following the 2+2 rule) and everything required for office work:
– WiFi
– screen
– dataprojector
– office supplies, coffee and water
– equipment for printing and copying
– if necessary, we'll find you a private room for online meetings, etc.
Delicious and abundant buffet breakfast in the hotel'srestaurant NOOT
Unlimited use of the SPA & SAUNA during your entire stay at the hotel
Bathrobes and slippers and Häädemeeste bottled water on your arrival day as a welcome gift from us
Use of the gym
Free Wifiin the entire hotel
Arrival from3 p.m., departure until 12 p.m.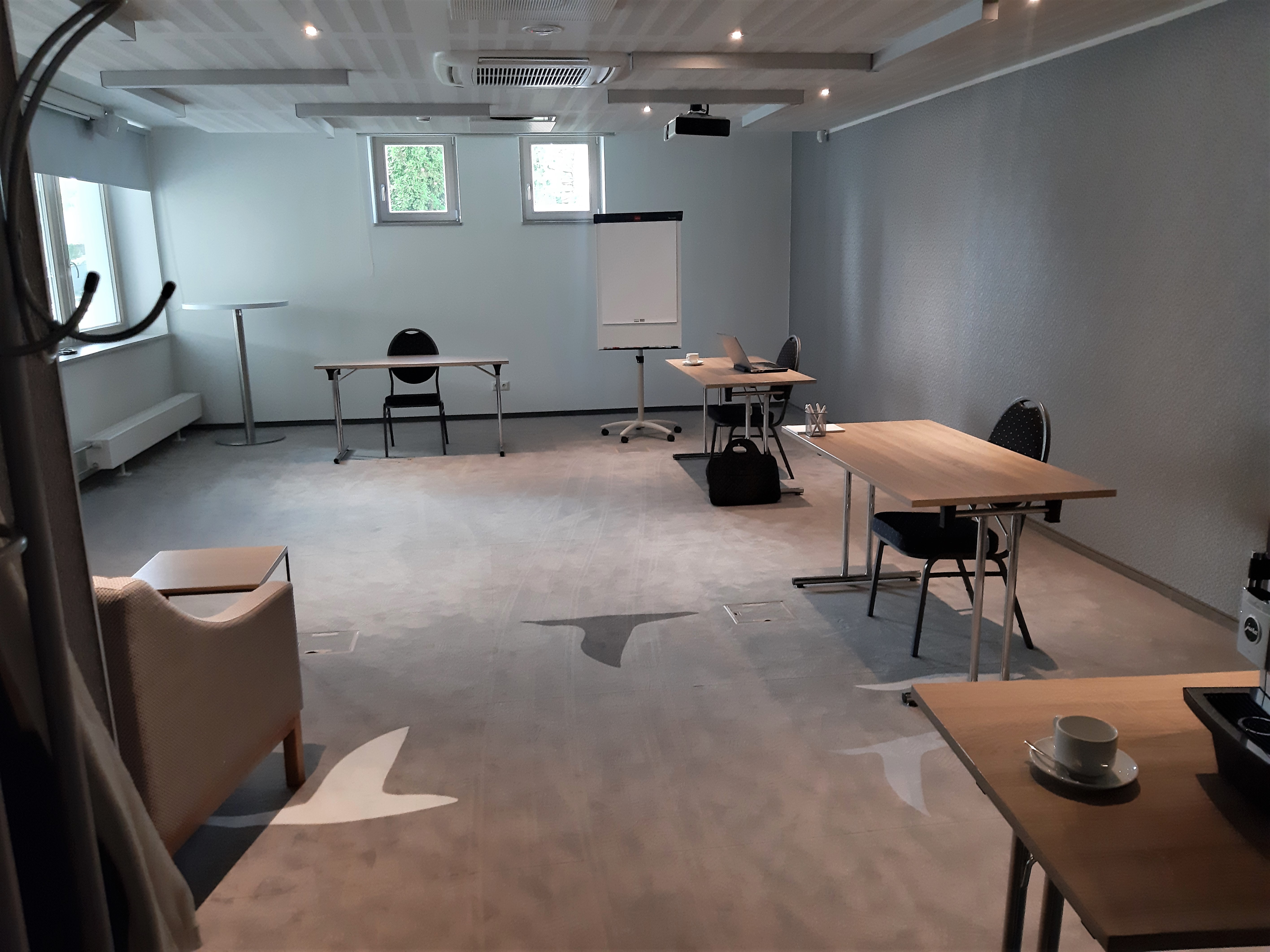 We recommend:
– Have a look at our spa treatments and book early in advance!
– Bring your workout clothes! Yoga and group workouts at ACTIVESPA ESTONIA!
– Culinary experiences at the restaurant NOOT!
Parking:
Parking in the hotel building parking lot is for extra charge, parking fee 7 € per night applies. Free parking for our hotel guests is in the Spa and Conference building parking lot.
Reservations:
BOOK ONLINE and choose a GIFT »
Additional information and bookings: 003724401017, resorthotel@spaestonia.ee
Book a room