Family rooms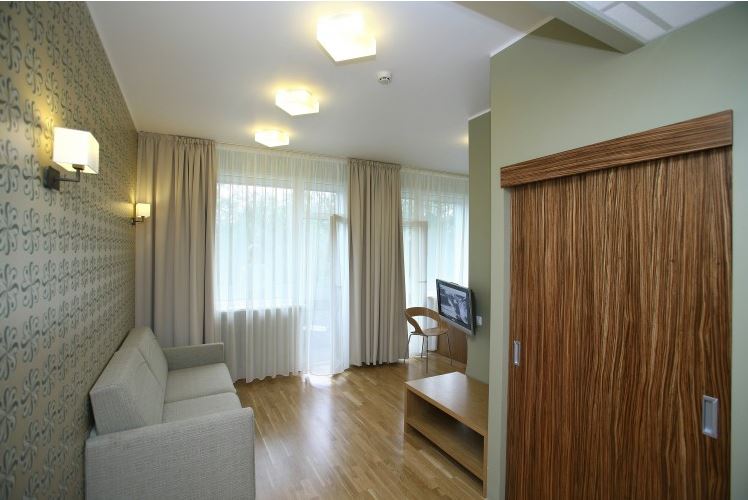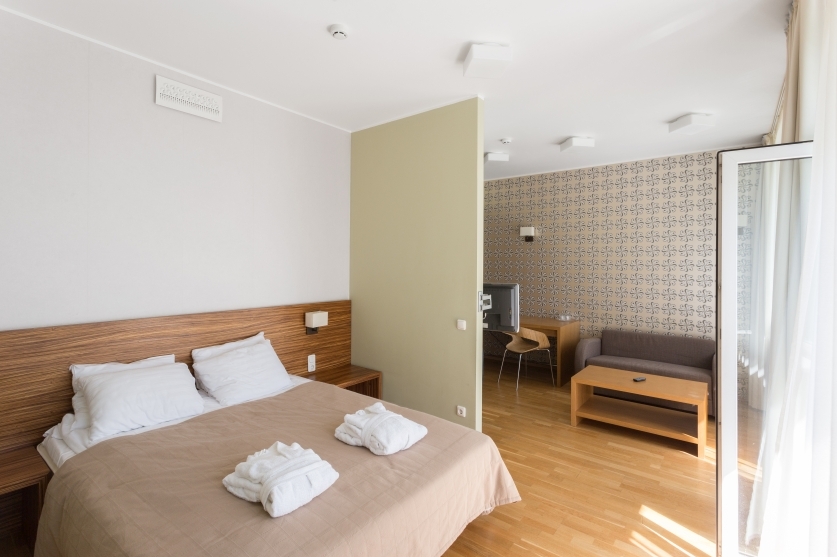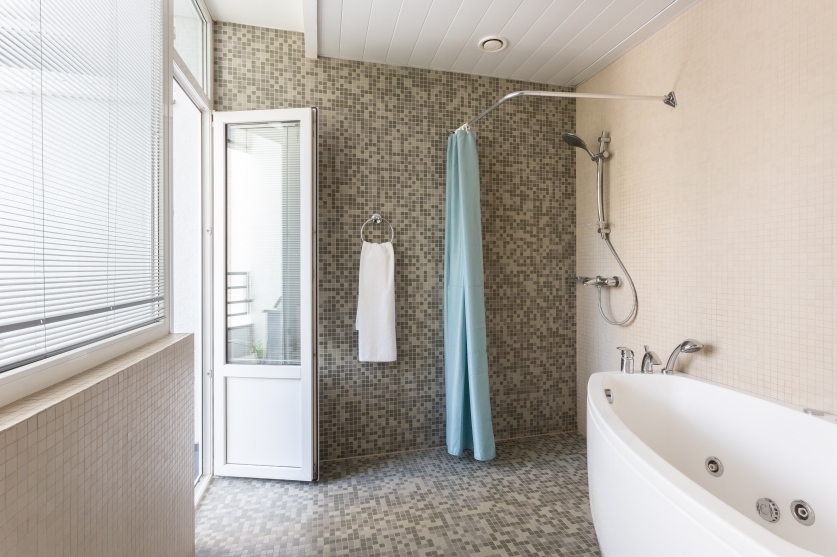 from
99€
Price includes

Buffet breakfast Mon-Fri 7-10, Sat-Sun 7-10:30

Sauna and swimming in Termid 7:30-21:30

Free WIFI in most rooms
Double bed and sofa

TV

Phone

Shower / Bath

WC

Non-smoking rooms

Bathrobes for adults
Our family rooms include a double bed and a sofa for one or two kids.
Rooms appearance and layout varies. All rooms have a balcony.
There is no air conditioning in the hotel rooms.
For extra charge:
– Safe (in the hotel lobby) 2 €/night.
– Late check-out 10 €/hour,  depending on availability.
– Buffet lunches and dinners.
– Beauty services and medical treatments.
Check-in and check-out:
– check-in from 15:00 and check-out 12:00.
Information and reservations:
e-mail sales@spaestonia.ee
tel +372 447 6905
Book a room